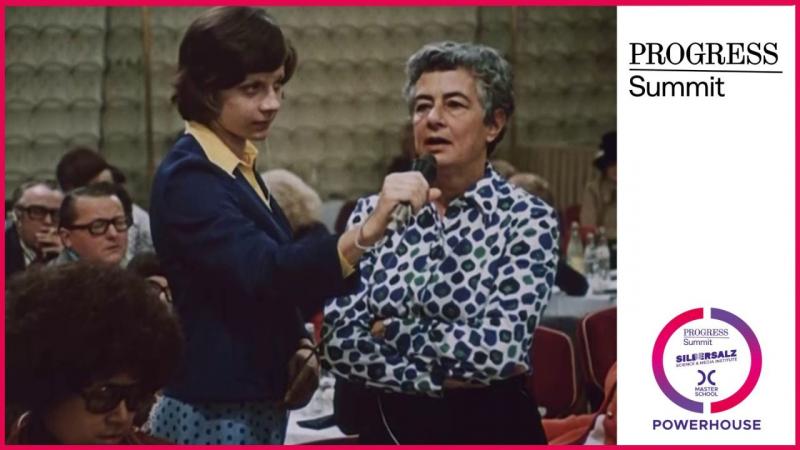 It's to Day 2 of DC POWERHOUSE! Yesterday was a brilliant day of
meetings, insightful panels, and incredible new nonfiction project pitches from
our Masterschool and SILBERSALZ Institute participants. We're looking forward
to picking up where we left off, with another day packed with innovations.
This morning, we're thrilled to welcome Ukrainian filmmaker Sergei Losnitza to
the Powerhouse stage. Losnitza's views on media boycotts have made him a
controversial figure. Today, he'll discuss his thoughts on the fine line between
boycotts and censorship.
This afternoon, join us for the final two blocks of the Masterschool pitches. These
remarkable stories intimately introduce us to extraordinary characters as they try
to change their destinies in Broken R, Hazy Valley, Moon Diary, Green Gold, and more.
The SILBERSALZ Institute pitches return as well, with documentary films and
series. From indigenous struggles to female empowerment, loss of smell to
endometriosis, these films bring science to the heart of human stories.
Don't miss The Great History Pitch from Progress History Summit where six selected projects will be presented with topics ranging from boxing to biography, from activist artists to a daughter's journey, from a never-before-seen Palestinian archive to a nuclear cover-up.
Amongst the talks and pitches, we invite you to meet your neighbours in
networking sessions and during this evening's reception hosted by ARTE. So, join
us in the Foyer for coffee as we kick off another excellent day.