Documentary Campus Powerhouse Outline Revealed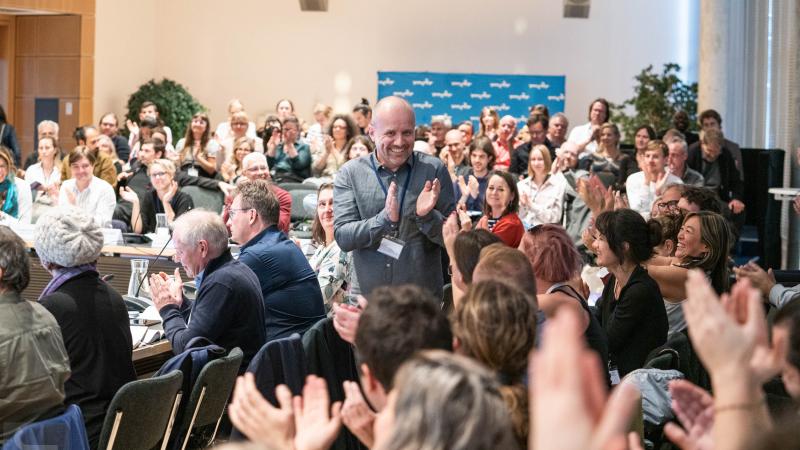 DC Powerhouse is Documentary Campus' answer to all things nonfiction. By combining all of the DC programmes under one roof, DC Powerhouse will ignite connections, creativity, and crowd-pleasing fun.
DC Powerhouse will encompass the Masterschool pitches, SILBERSALZ Institute pitches, Science & Media Awards and the Progress History Summit, which for the first time is presented in Halle (Saale), plus keynotes, interactive sessions, and networking. This will all happen during the same week as the SILBERSALZ Science & Media Festival, Documentary Campus' week-long festival celebrating the art of science communication. DC Powerhouse attendees will be able to avail of all industry events with just one ticket, allowing for a broad range of factual experiences and exchanges.
We're thrilled to reveal the outline of DC Powerhouse below, and be sure to mark your calendars for 26-28 October 2023, plus SILBERSALZ Festival 25-29 October 2023.
Networking
With your DC Powerhouse ticket, you will be invited to coordinated lunches where attendees will be grouped together by theme, allowing participants to meet people they may have never met before. Industry representatives and independent creatives alike will be encouraged to dine and talk and form life-long connections. DC Powerhouse aims to break through seemingly impenetrable industry giants to empower diverse filmmakers to have their voices heard.
We'll also play networking games (fun ones, we promise!) to introduce DC Powerhouse participants to new faces. In the evening join us for networking drinks where you can continue the conversations.
Pitches
Across two days of the DC Powerhouse, graduating Masterschool students, SILBERSALZ Science & Institute scientists, selected  History Filmmakers Congress filmmakers, and two lucky audience members will pitch to an audience of industry representatives. Industry representatives are invited from across the globe, across discipline, and across strand. These industry representatives will be invited to comment on the pitches, offering invaluable feedback not only to the creatives on stage but also to all filmmakers in the audience, with an aim to commission or produce the projects presented. With all 30 pitches over the two days covering a wide range of topics, industry representatives will share a breadth of knowledge across humanitarian character-driven stories, science-based documentaries, history-focused films, and much more.
Keynotes and Conference
Alongside History Filmmakers Congress, we look forward to welcoming esteemed industry speakers to deliver keynotes and talks throughout the DC Powerhouse. Themes will include: collective wisdom, the use, or depending on how one looks at it, impending doom of AI; archive; and how we as filmmakers can not just record history but shape the history of the future.
Science & Media Awards and SILBERSALZ Festival
Join us on the final evening of DC Powerhouse for the Science & Media Awards, honouring the best of science communication from 2023. Filmmakers across the globe will be awarded in 9 different categories. Science provides a creative platform to expand our understanding of the world around us and changes the way we see and experience our world – and the Science & Media Awards recognises those who do it best.
From 15-29 October, the SILBERSALZ Science & Media Festival will take over Halle (Saale). As the first international Science & Media festival of its kind, SILBERSALZ tackles the questions facing science and discovers how to solve global issues through media. From film, to music, installations and interactive art, from talks to 1-on-1 meetings with preeminent scientists, SILBERSALZ Festival provides fun for the whole family, whether you're a seasoned scientist or a casual film fan.
Mark your calendars for 26-28 October 2023, we can't wait to see you there!