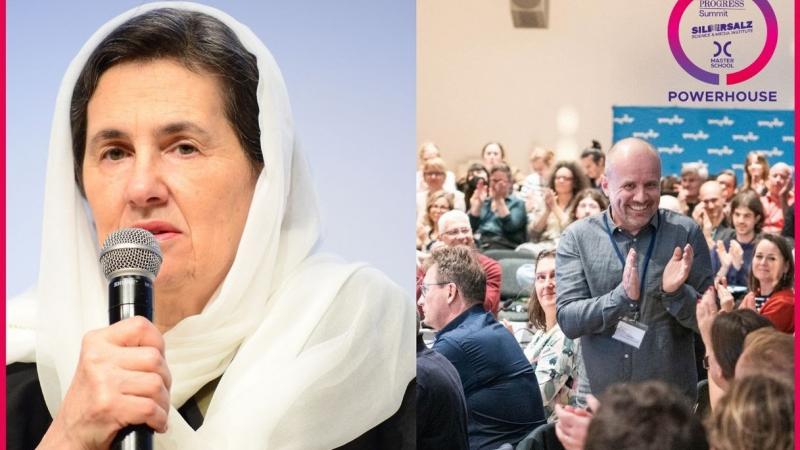 On behalf of Documentary Campus and PROGRESS History Summit, we are thrilled to begin Day 1 of the first ever DC POWERHOUSE! Our aim for this event is to forge new connections, spark new ideas, and launch new strategies for improving the future of our industry. We can't wait to meet you all, and start the conversations.
We're thrilled to welcome esteemed guests to our keynotes and panels which begin today with an insightful keynote on change-making from INSEAD's Prof Erik van de Loo that is sure to get the conversation started.
Today's Masterschool pitches bring us into the heart of world conflicts, with intimate looks into the Palestinian/Israeli war (Forbidden Dance, Almond Blossoms), the aftermath of the war in Ukraine (Promise of Vision), a disappearing Tanzanian tribe (We Are Hadza), and many more. Across the globe, there are untouched tales waiting to be told, all with a common thread of beautiful, human stories. The 2023 Masterschool participants have been developing their documentaries for the past 10-months, and will be presented for the first time today. We invite you to join the pitches and see what this brilliant cohort has to offer.
This year is also a celebration of our first ever SILBERSALZ Institute, in which talented scientists and researchers teamed up with media experts to develop their discoveries into media projects. Pitching today are the immersive projects. Journey down the Amazon in VR, enter your dreams through eye-tracking, talk with a spacecraft with AI, see the ocean's future in a multimedia installation, and dive into the bloodstream with a VR game.
Today at the History Summit: We are honoured to announce that Rula Ghani, former First Lady of Afghanistan (2014 - 2021), past President of WBFN (World Bank Family Network), and and self-described social worker, will be speaking on the Women Making History panel at 10:50 in the History Hall.
We wish that today and the next two days of Powerhouse bring renewed hope to the nonfiction industry. We're sure you'll be as excited by the panels, keynotes, and pitching projects as we are.