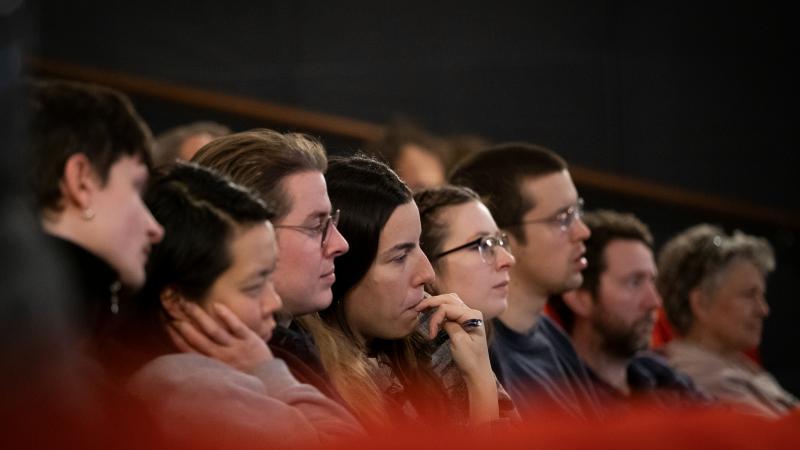 Future at Our Fingertips
Looking back when we last gathered as a community, it's tempting to see the world adrift on a storm-tide of troubles. From the war in Ukraine through the grim legacy of the pandemic and to the return of inflation, the much awaited transition to a better, slower, more equal and sustainable film industry seems to be on hold.
Yet again, the way that documentaries are being made, financed, and distributed needs urgent rethinking. Instead of being overwhelmed by the uncertainties, let's establish that our future is yet to be collectively discovered - and created - by the documentary community itself.
CPH:CONFERENCE 2023 returns as the platform uniting bright and determined filmmakers, producers, and gatekeepers of the non-fiction world to collectively envision the future of our industry, discover and unlock the currently available resources, possible solutions, and transformative potential of the industry of tomorrow.
CPH:CONFERENCE will be held from Tuesday to Friday, March 21-24, 2023 in Copenhagen, as a part of CPH:DOX, Copenhagen Intl. Documentary Film Festival. The event will be open to all accredited guests, as well as the public. As a unique industry event, CPH:CONFERENCE is presented in partnership with the leading documentary film festival CPH:DOX.
Stay tuned for the full programme!
Programme
Tuesday, 21 March
Filmmaking : Freedom
In times of scarcity, what does a seat at the table mean and who gets it?
Recognising enhanced market pressures on creative documentaries, the first day of the Conference will invite the documentary community to collectively brainstorm on how filmmakers can be better equipped, empowered and freed to bring on screen nuanced stories from all four corners of the world.
Wednesday, 22 March
Production : Sustainability
How to burn for non-fiction stories and not to burn out?
Tackling the fundamental unpredictability of independent production, the second day of the Conference invites the documentary community to discuss strategies designed to gather both public, as well as commercial potential, in order to build a more stable, and eventually feasible framework for filmmakers, producers and the industry at large.
Thursday, 23 March
Distribution : Community
Keep an eye out for the eyeballs we are missing out!
Making a point of the changed post-pandemic distribution landscape, the third day of the Conference will tap into understanding new audiences and innovative ways to reach and engage them! We open a discussion of forgotten audience demographics and ways to make sure distribution can actually generate an income.
Friday, 24 March
Film : Democracy
When the world is on fire, are burning films all we can do?
Noting the actual change requires more than packed screenings, the last day of the Conference will gather filmmakers - alongside their fellow citizens among civil society leaders, visionaries, and thinkers to discuss the possibilities of cinema to help build and strengthen democracy, freedom and equality for the world of tomorrow.