SILBERSALZ Science & Media Awards Call For Entries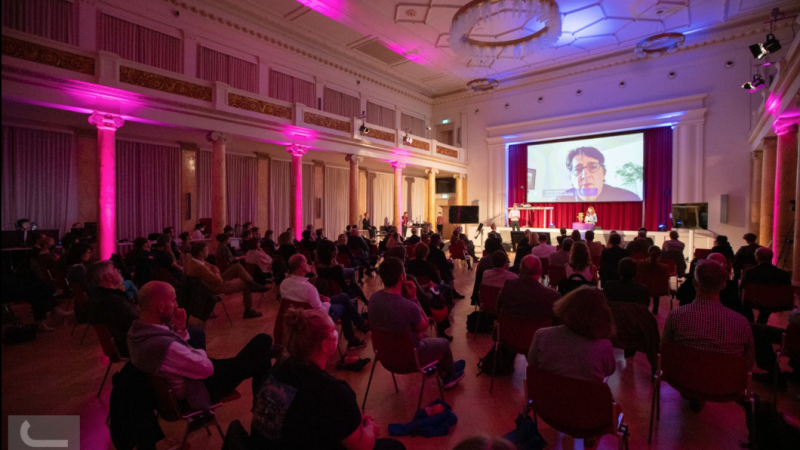 Science provides a creative platform to expand our understanding of the world around us and changes the way we see and experience our world.
SILBERSALZ Science & Media Awards, in association with Jackson WILD™, recognizes and celebrates the achievements of scientists who are working to solve many of today's challenges, of creators who fascinate and inspire audiences worldwide through their stories, advancing the public discussion around global issues.
Open to worldwide submissions until 20 January 2023 via Filmfreeway, the international competition is calling for original, creative factual programs dealing with a range of scientific disciplines, including natural sciences, social sciences, mathematics, engineering and medicine.
What are we looking for?
Across 9 categories, we are looking for Documentary films, factual series, immersive works and social media productions made for theatrical release, television, digital platforms, social media platforms and/or public exhibition, are eligible to enter the competition.
Categories 2023
Best Science Documentary
Outstanding long-format factual programs across social and natural sciences reflecting an inquisitive spirit and maverick approach in exploring the world. (> 40 min)
Best Factual Series
Awarded to a limited or ongoing factual episodic program that fascinates audiences and engages with issues, through a creative, strong and interconnected narrative. (≥ 20 min/episode)
Best Short Science Series
Awarded to limited or ongoing episodic programs committed to render scientific discoveries accessible to a wider audience through creative, courageous and effective ways. Productions made for television, digital platforms and social networks are eligible. (≤ 13 min/episode)
Homeland Earth Award
Awarded to a long-format program that best captures the scientific research contributing to solving global environmental problems and inspires advocacy in response. (> 40 min)
(i.e. scientific research contributing to solving global environmental problems, science of adaptation to climate change, preservation of the environment, sustainable use of biodiversity, conservation efforts affecting one or more animal species...)
Mitteldeutscher Rundfunk (MDR) Award
Endowed with 2,000 euros, and "Broadcast licence fee".
The prize is sponsored by Mitteldeutscher Rundfunk (MDR), and awarded to one of the submitted productions, covering a broad spectrum of content and form and are distinguished by their high scientific quality and their remarkable storytelling. Only productions which has not been yet broadcasted in Germany are eligible to apply.
Mitteldeutscher Rundfunk (MDR) is the public broadcaster for the federal states of Thuringia, Saxony and Saxony-Anhalt in Germany and a member of the ARD consortium.
Short & Crisp Award in partnership with Fast Forward Science
Endowed with 3,000 euros.
The prize is sponsored by Fast Forward Science and awarded to a short format making science accessible to a wider audience through creative, courageous and effective ways in using Social Media Networks. (all SoMe channels incl. Youtube, TikTok, Facebook, Instagram, Snapchat, and/or similar…)
The Fast Forward Science competition, is a joint project of Wissenschaft im Dialog and the Stifterverband.
Southern Lights Award
aims to reward factual productions originating from South America, southern and equatorial Africa, South-East Asia and Oceania, amplifying the voices of scientific characters and research. (> 20 min)
Young Audience Award
Awarded to a program that most effectively introduces children to complex scientific concepts to inspire curiosity and engagement. (> 12 years and older).
Immersive Science
Bridging art and science, it is awarded to a program or installation, successfully integrating new storytelling methods and technologies including 360° video, VR/AR/MR programs, and games.
Selection & Awards Ceremony           
Submitted works are reviewed by multiple independent judging panels, involving academicians, science communicators, science journalists, media executives and foundations supporting science and entertainment exchange, from diverse backgrounds, countries and disciplines.
The prizewinners will be awarded together with prominent names in science communication on the 24th of June 2023, at the Leopoldina – German National Academy of Sciences, during the SILBERSALZ Science & Media Festival, 21-25 June 2023, Halle (Saale). They will also get the chance to screen their films during the festival and receive international recognition.
How To Apply
The competition will be open for submissions from 27th September 2022 through FilmFreeway
The official entry deadline for all submissions is 23:59 CET on 20 January 2023. Submissions from all countries are welcomed.
For any questions, get in touch with Irem Couchouron at awards@silbersalz-festival.com
For all Terms & Conditions, click here.
With thanks to our partners, Jackson Wild, Fast Forward Science, and MDR Wissen.