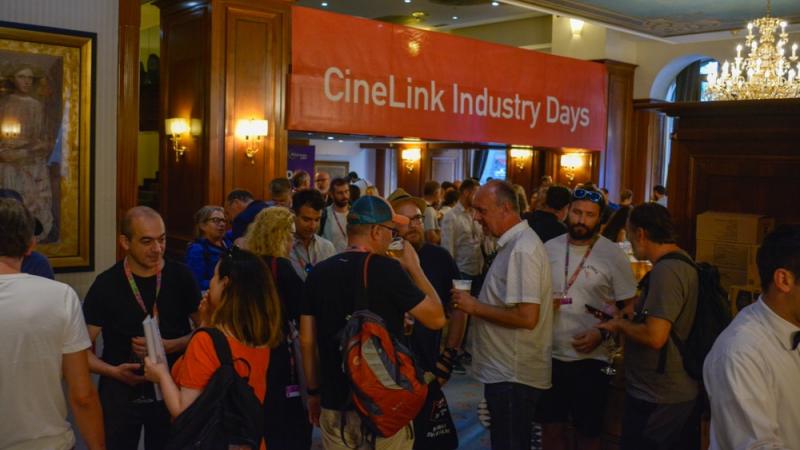 CineLink Talks offers a rich programme of masterclasses, debates and panel discussions intended to deal with key issues faced by the film industry. In partnership with the Sarajevo Film Festival and CineLink Industry Days, we are pleased to bring you five CineLink Talks from 13-17 August 2022 on the themes of democracy and social issue films, financing and social impact, challenges of production and distribution, and the future of middle players in documentary film industry. 
Check out the full CineLink Talkls programme here.
Programme
August 14th, 17:30 - 18:30 PM, CEST Hotel Europe Atrium
Who will pay for social impact films?
Films can change the way we see and experience the world. They can also change legislations, lobby for social causes, campaign for human rights and even topple governments. In an industry increasingly interested in entertainment, where subscriptions are a measure of success, are there any new ways to finance films that want to change the world as we know it? Three marketing and distribution experts for social impact films will share their insights on the current financing landscape and how they imagine the future of films for change.
Moderator: Paula Vaccaro
Panellists: Danielle Turkov-Wilson, Brian Newman, Sarah Mosses, Patricia Finneran
August 15th, 17:30 - 18:30 PM, CEST Hotel Europe Atrium
Trends or Traditions? Key players between documentary filmmakers and audiences
How is the rapidy changing documentary industry influencing strategies in film sales, curation, acquisition, means of distribution, screening- and launch strategies to name just a few of the areas that professionals between filmmaking and audiences have as their core expertise? What concretely is transforming and what new strategies are in the making? How do Sales Agents, Distributors, Aggregators and Film Festivals define and develop their current roles in this context and in a world with increased uncertainties? For documentary professionals change is inevitable. Yet the speed of things shifting calls for our additional attention and reflection.
Moderator: Gitte Hansen
Panellists: Mads Mikkelsen, Vincent Lucassen, Sophie Bourdon, Thierry Detaille
August 16th, 17:30-18:30, CEST Hotel Europe Atrium
Trust me, I'm a documentary filmmaker!
Today documentary films have the power to make sense of a complex world, deliver knowledge and emotion, uncover and fight injustice, open the eyes of the audience towards essential issues. They reach a large audience. With great power comes great responsibility. How do we deliver fact-based stories in the fake-news era? How do we gain (and not lose) the trust of viewers? How do we deal with censorship? What is the filmmaker's responsibility towards the characters he or she films? How not to lose control of the message after the film is completed? Those and other questions will be discussed with a panel of filmmakers and experts.
Moderator: Christian Popp
Panellists: Nataša Urban, Henrik Underbjerg, Madeleine Leroyer, Mladen Kovačević
August 17th, 14:30-15:30 CEST Sarajevo Youth Theatre
Short Films: how can we keep making them?
More than a filmmaker's calling card, short films are a format of choice for many audiences online. For the filmmakers, shorts are a way to show artistic choices and skills. They are discovery portals into an artists' vision while offering the makers a way to network and approach the industry with a less risky option in terms of budget. But they are not getting any easier to finance, and distribution of shorts seems overflooded. Our panelists will share their vision about how to make short films that can stand out. How to finance, craft, and showcase them, and what are the advantages of making shorts in the current landscape.
Moderator: Paula Vaccaro
Panellists: Holly Fraser, Neils Putman, Meghan Oretsky
August 17th, 17:30-18:30 CEST Hotel Europe Atrium
Producers Unite: together, are we stronger?
Following a conversation we started in 2020 on re-imagining distribution strategies for independent films, two years later, this panel invites independent producers to discuss the challenges presented by the current film distribution model and how this is changing the producer's scope of work. Are collectives of producers the only possible future of independent films? Or going rogue and nimble will provide a better chance to thrive? A conversation to think together about the producer's role in a landscape where the fight for rights and access to audiences is just the tip of the iceberg.
Moderator: Paula Vaccaro
Panellists: Rodrigo Areias, Farah Abushwesha, Alexandra Lebret