Leipzig Networking Days
Leipzig Networking Days
The Leipzig Networking Days are the Documentary Campus event at which the projects developed at our 2019 Masterschool programmes, as well as selected Documentary Campus member projects are being pitched to high-profile commissioning editors and distributors from Europe, North America and Asia. Alongside the pitching, the event's agenda includes one-to-one meetings, an inspiring afternoon programme as well as many networking opportunities during the day and at the party at night.
Guests are welcome to attend. As a guest, you will gain insight into the profiles of the broadcasters, their programming needs and trends in the international non-fiction market. Moreover, guests have a unique chance to win a surprise pitch and present their own projects in front of distinguished international buyers.
More information will follow soon.
PROGRAMME
MASTERSCHOOL PITCHING
This year's 15 Masterschool pitches will be presented on Saturday and Sunday. For a little preview take a look at the Masterschool projects in development.
SURPRISE PITCH
This is your chance to take the stage. Observers will be able to toss their business cards into the hat for a chance to pitch a project. If you have a project up your sleeve, bring a trailer along and be prepared to meet interested commissioners in one-to-one meetings. This could be the perfect opportunity to get your project off the ground!
NEW: NETWORKING COFFEE TABLES: Saturday, 26 October 2019 from 15:00–16:45
We are thrilled to introduce thematic coffee roundtables 'Network with …' at the Leipzig Networking Days 2019 for the first time to provide a more intense platform for the exchange of knowledge by sharing experiences and advice in a group setting.
These are the topics:
TABLE #1: Navigating the known unknown - Producing documentaries in the age of online and social video
TABLE #2: Swimming Against The Stream
TABLE #3: Coproducing with Asia and Latin America
TABLE #4: Funding and Coproducing in North America
TABLE #5: "If you see or hear it, you gotta clear it" - Producing during the "golden age" of archive documentaries
TABLE #6: How To Get Documentaries Financed in the US, UK and Europe
To see how it works and who the table hosts are, please check out the NETWORKING TABLES OVERVIEW
---
PROGRAMME OVERVIEW
The programme is still subject to change.
---
BUYERS
The Leipzig Networking Days are an extraordinary occasion to meet decision-makers from across the globe in a familiar atmosphere. Check out our List of Buyers & Sales Agents
---
REGISTRATION & FEES
The fee includes participation and coffee breaks. Lunches/dinners are excluded.
EUR 210 Regular Fee
EUR 140 Alumni Fee: Please send an email to masterschool@documentary-campus.com to receive your Alumni code.
EUR 180 Delegation Fee: The Special Delegation fee applies for delegates from our partners. If you are part of any of the listed organisations, please contact them to get your discount code:
• Allianz Deutscher Produzenten
• AG DOK
• EDN
• ESoDoc
• Filmakademie Baden-Württemberg
• Mitteldeutsche Medienförderung
---
VENUES
Leipzig Networking Days
MDR Building, 13 th Floor
Kantstraße 71-73
04275 Leipzig
Networking Party
Beyerhaus
Ernst-Schneller- Str. 6
04107 Leipzig
---
HOTELS
Adina Apartment Hotel Leipzig
Brühl 50, 04109 Leipzig
Phone : +49-341-989860
Email: leipzig@adina.eu
Rate: EUR 89,00 (single) / EUR 104,00 (double) incl. breakfast
Please use the booking code 'LND 2019' for your booking. The booking deadline is the 27th of September.
Hotel Michaelis
Paul-Gruner-Straße 44, 04107 Leipzig
Phone : +49-341-26780
Email: info@michaelis-leipzig.de
Rate: EUR 69,00 (single) / EUR 89,00 (double) incl. breakfast
Please use the booking code 'Masterschool' for your booking. The booking deadline is the 1st of October.
---
HOW TO GET THERE
By plane: Lots of international airlines offer direct flights to Leipzig/Halle (LEJ) Airport, which is 22 kilometres northwest of central Leipzig. Trains run frequently between the airport and the city and the journey takes 14 minutes.
A convenient alternative is flying into Berlin (TXL or SXF) and catching the train to Leipzig. Trains depart every hour from Berlin Hauptbahnhof and take 60 minutes to reach Leipzig. See below for further details.
By car: Leipzig can easily be reached by car as it is very well connected to the Autobahn. The nearest Autobahn are the A14 (North, Northeast), A9 (West) and A38 (South).
By train: Deutsche Bahn: operates regular train service between Leipzig and nearby cities.
Get around in Leipzig: Find the best connections from the station to your hotel using public transport. You can search for connections at: www.lvb.de.
If you'd prefer to go by taxi, simply call: +49-341-4884
---
PARTNERS AND SPONSORS
In Partnership with: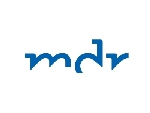 In Collaboration with:

Supporters of the Documentary Campus Masterschool 2019:

Date

Oct 25, 2019 to Oct 27, 2019

DC Initiative

Registration Deadline

Oct 17, 2019

Location

Leipzig, Germany