Leipzig Networking Days 2017
Leipzig Networking Days 2017
The Leipzig Networking Days is the Documentary Campus event at which the projects being developed in our 2017 Masterschool and Crossing Borders programmes, as well as two selected Documentary Campus member projects are being pitched to high profile commissioning editors and distributors from Europe, North America and Asia. Alongside the pitching, the event's agenda includes one-to-one meetings, an eye-opening keynote and panel, a film screening as well as many networking opportunities during the day and at the party at night.
Guests are welcome to attend. As a guest, you will gain insight into the profiles of the broadcasters, their programming needs and trends in the international non-fiction market. Moreover, guests have a unique chance to win a surprise pitch and present their own projects in front of distinguished international buyers.
---
PROGRAMME OVERVIEW
CROSSING BORDERS - SPEED PITCHING
We are proud to present the projects of our Crossing Borders Programme. The projects will be pitched by Asian and European director/producer teams in a very punchy 5min-speed pitch and kick-off the Leipzig Networking Days every morning. Here's an introduction to this year's Crossing Borders projects.
MASTERSCHOOL PITCHING
15 projects that have been developed in this year's Masterschool will take you through Saturday and Sunday. For a little preview take a look at the Masterschool projects in development.
SURPRISE PITCH
This is your chance to take the stage. On the first day of pitching, Saturday October 28th, guests will be able to toss their names into the hat for the chance to pitch a project. If you have a project up your sleeve, bring a trailer along and be prepared to meet interested commissioners in one-to-one meetings. This could be the perfect opportunity to get your project off the ground!
THE SCIENCE OF STORY
Stories are the "dark matter" of our connected world. Too often, story is seen as simple content to feed indifferent systems. But this approach is dangerously wrong. Stories are one of our earliest and most powerful technologies, that has shaped us as individuals and collectively. See your craft in a new light with Ainsley Sutherland, media technologist and researcher, as she seeks to answer the question "what are our stories really doing to us?". What happens when media makers become scientists? Drawing on neuroscience, psychology, and history, Ainsley will reveal how we actually influence science, technology and knowledge with our work—and not the other way around. Set aside your pitch for a moment, and see how the stories you have told are already changing the world.
SCREENING
We will conclude the Leipzig Networking Days with a screening of a newly finished Masterschool film.
---
BUYERS
We welcome 40 of Europe's most renowned broadcasters and buyers to Leipzig, among them stations such as ARTE, A&E Networks Asia, Al Jazeera, France TV, HBO, MDR, NDR, ORF, YLE.
To see who is coming, check out our list of buyers 2017.
---
REGISTRATION & FEES
Online registration via our website is now closed. If you would still like to attend you can sign-up for the event on location. The registration desk opens on Saturday at 8.30 am at the venue. Please prepare to pay the participation fee in cash.
210,- € Regular Fee
180,- € Delegation Fee*
140,- € Alumni Fee
The fee includes participation and coffee breaks. Lunches/dinners are excluded.
*The Special Delegation fee applies for delegates from our partners. If you are part of any of the listed organisations, please contact them to get your discount code:
• Allianz Deutscher Produzenten
• ESoDoc
• Filmakademie Baden-Württemberg
• Mitteldeutsche Medienförderung
---
VENUES
Leipzig Networking Days
MDR Building, 13 th Floor
Kantstraße 71-73
04275 Leipzig
Networking Party
Beyerhaus
Ernst-Schneller- Str. 6
04107 Leipzig
---
HOTELS
Hotel Michaelis
Paul-Gruner-Straße 44
04107 Leipzig
Tel: +49-341-2 67 80
@: info@michaelis-leipzig.de
Booking Code: Masterschool
Rate: 69,00€ (single) / 79,00€ (double) incl. breakfast
or
Travel24 Hotel Leipzig-City
Tröndlinring 9
04105 Leipzig
Tel : +49-341-33173850
@: info@hotel-travel24.com
Rate: 69,00€ (single) / 79,00€ (double) excl. breakfast
---
HOW TO GET THERE
By plane: Lots of international airlines offer direct flights to Leipzig/Halle (LEJ) Airport, which is 22 kilometres northwest of central Leipzig. Trains run frequently between the airport and the city and the journey takes 14 minutes.
A convenient alternative is flying into Berlin (TXL or SXF) and catching the train to Leipzig. Trains depart every hour from Berlin Hauptbahnhof and take 60 minutes to reach Leipzig. See below for further details.
By car: Leipzig can easily be reached by car as it is very well connected to the Autobahn. The nearest Autobahn are the A14 (North, Northeast), A9 (West) and A38 (South).
By train: Deutsche Bahn: operates regular train service between Leipzig and nearby cities.
Get around in Leipzig: Find the best connections from the station to your hotel using public transport. You can search for connections at: www.lvb.de.
If you'd prefer to go by taxi, simply call: +49-341-4884
---
PARTNERS AND SPONSORS
In Partnership with: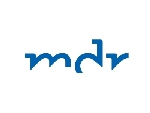 In Collaboration with:
Supporters of the Documentary Campus Masterschool 2017:

Partners and Supporters of Crossing Borders 2017:

Date

Oct 27, 2017 to Oct 29, 2017

DC Initiative

Registration Deadline

Oct 22, 2017

Location

MDR, Kantstr. 71 - 73, 04275 Leipzig, Germany, Germany